The BDcraft forum has migrated.
You are currently browsing the Archived BDcraft Forum.
To post a new topic, comment or patch, let's go to the new forum:
BDcraft Community Forums
Sphax PureBDCraft Texture Pack 1.6
Navigation
Share this page
BDcraft on Twitter
Follow me to get real time news. ;)
@Sphax84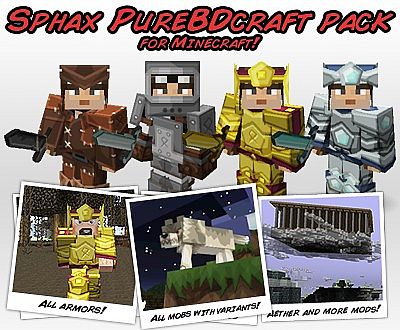 Designed to let you play Minecraft as if you were in a Comic book!
Note: This pack is "vector based" and is available in all common resolutions from 16×16 to 512×512. However, the recommended resolution will still be 128×128.
Use the resolution which fit the "performance" of your computer!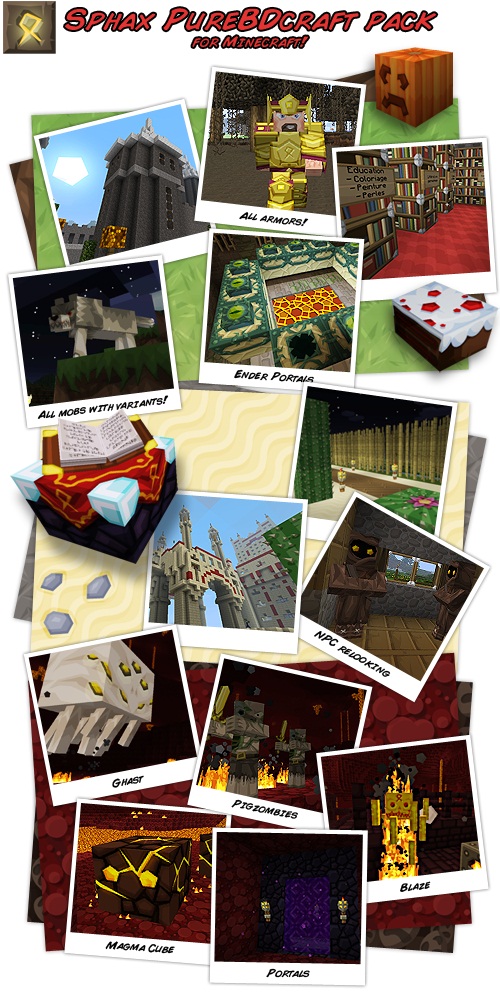 Download: Sphax PureBDCraft Texture Pack 1.6