Chainz: The Missing Iron Link
Adds Iron wire, Iron Chains, various weapons, Threader block and Elevators to Minecraft!
Threader Block: Allows wool and Iron ingots to create string and Iron wire.
Iron Wire materials: New Iron wire that can be crafted into more complex materials
Fiber-wire: Used to create improved Minecraft equipment and new weaponry.
Iron Chain Elevator: Players can now create hand powered elevators for all their transportation needs.
Slingshot: Fully enchantable range weaponry that uses seeds and other items as ammo.
Downloads
Previews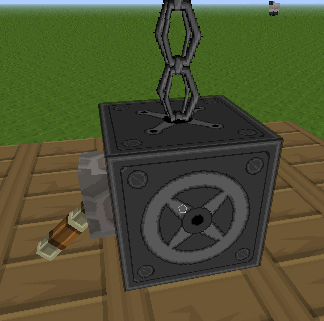 Credits
Special thanks to:
TrAnE
for a couple awesome textures
Sphax
for a few textures I pulled from the original Sphax texture pack
FullSpecs
for making a 32x version